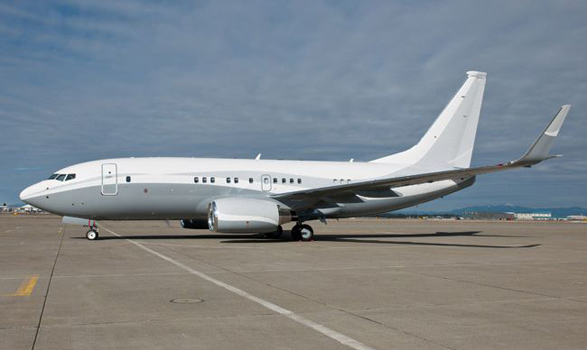 There's a new Boeing Business Jet and the perfect example of this is the new one delivered to a US client earlier this month. The New Business Jet is a Boeing 737-700 with 737-800 wings and has been has a longer range.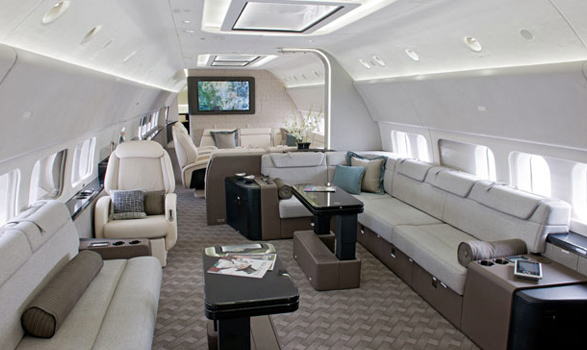 The new range of business jets from Boeing have a new telecommunications and technology centre which features the new Ovation Select digital-connectivity system which allows those on the jet to be as productive during flight in terms of connectivity as they are at the office or at home.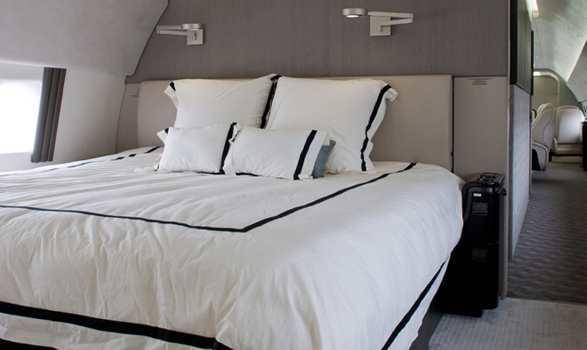 This particular jet carries up to 19 passengers and if the rooms are converted, it can sleep up to eight. The kitchen is fitted with ovens, refrigerator and wine cooler while the main cabin features a 40″ full HD television as well as plush leather seating. There is also a private shower, home entertainment system and private suite amongst other features.
Don't underestimate the fact that it's a business jet and cannot do long distance. Featuring seven auxiliary fuel tanks, you can expect a range of 5600 nautical miles or 10370km at Mach 0.80 which is about 12 hours non-stop flight time exclusive the reserve fuel tank.
Boeing offers bespoke Business Jets to clients and there is a selection of the 737-700 which is the original or the 737-800. If you're wanting the largest variant you could opt for the 737-900ER.