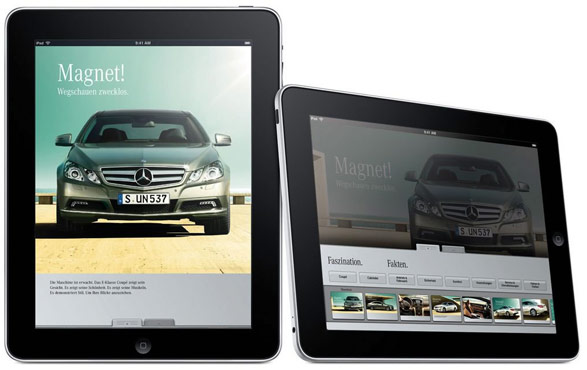 Mercedes-Benz has constructed an all-new "iPad Lounge" in their state-of-the-art museum that is based in Stuttgart, Germany.
It shows you technical information about scores of historical Mercedes models which went on display for the special "Super Sports Car Exhibition" exhibits. Visitors have been able to test out the tablet device using this app since the end of April, enabling them to experience the exhibition interactively.
If you're not planning to visit the Stuttgart museum soon, you will be able to access the Sports Cars app in the iTunes store in the near future. As of now, fans can take a look at the new iPhone Apps that Mercedes-Benz has available on iTunes.
These apps are the Mercedes-Benz Quartett, Mercedes-Benz Silver Arrow and the SLS AMG. These apps are available to all users for free.
http://www.mercedes-benz.com/
http://www.apple.com/itunes/