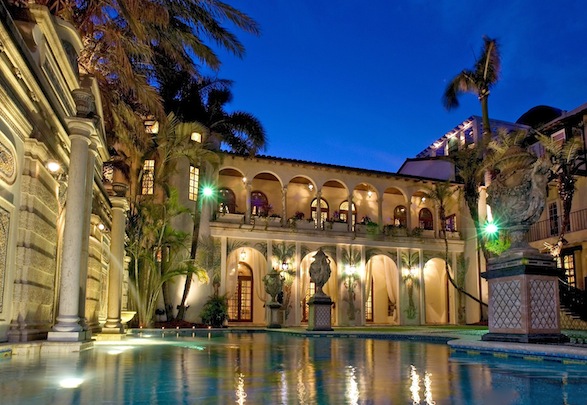 Miami Beach Mansion Casa Casuarina, once owned by the late Gianni Versace, is now for sale for US$125 Million.
The late Gianni Versace bought the mansion for US$10 Million in 1992 and renovated and extended the property to the cost of another US$33 Million which included a 24-Karat gold lined mosaic pool, mosaic courtyard area and a 6100 sq. foot wing.
In addition to the above, Casa Casuarina features 10 bedrooms, 11 full bathrooms all in marble and a large dining area. In 2009 after residing in the mansion, Peter Loftin transformed the property into a restaurant and boutique hotel named the Villa By Barton G.